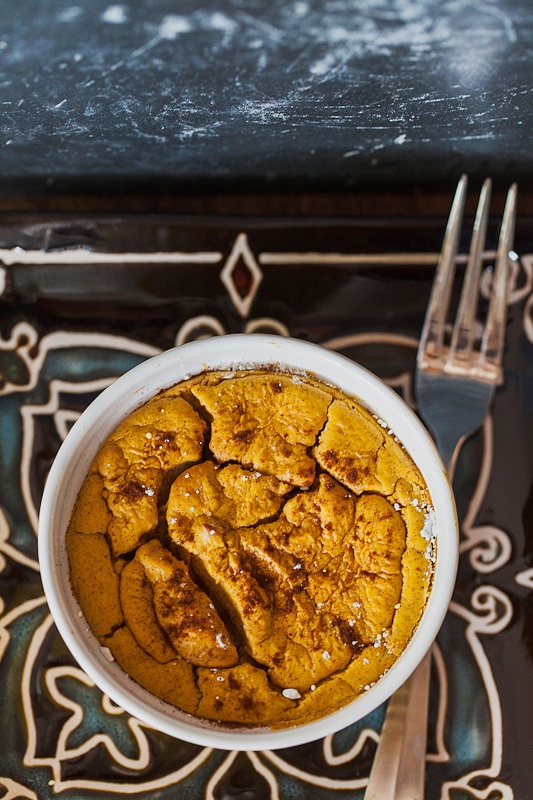 Mini Pumpkin Goat Cheese Cheesecakes
The internet recipe sites are all screaming at me that it's pumpkin season, and I am indeed ready for fall. So today I finally got to work and invented something to celebrate the beginning of my favorite time of the year - a healthier pumpkin cheesecakes with less sugar. If you've really got a sweet tooth you can really pile the powdered sugar on top.
Ingredients
4

oz.

light cream cheese at room temperature

4

oz.

softened goat cheese

1/4

cup

pumpkin puree

1

egg white

2

tablespoons

egg substitute

1

teaspoon

pumpkin pie spice

1

teaspoon

pure vanilla extract

1/8

teaspoon

ground cinnamon

2

tablespoons

brown sugar

Powdered sugar and cinnamon to garnish
Instructions
In a medium bowl, using a hand held mixer at the lowest speed, blend cream cheese, goat cheese, pumpkin, egg, egg white, brown sugar, cinnamon, pumpkin pie spice together for one minute. Scrape down the sides of the bowl and blend for another minute using medium speed. Spoon 1/2 the mixture into each of ramekins.

Place ramekins in an empty baking dish and place in oven. Pour boiling water from a kettle into the baking dish so that half way up the sides of the ramekins

Bake cheesecakes for 35 minutes or until firm. Remove from oven let cool for 30 minutes before carefully removing the ramekins from the water. Refrigerate cheesecakes for 1 hour or until ready to serve. Dust top of cheesecakes with powdered sugar and cinnamon.

Serves 2, or 4 if you share.
The cheesecakes are puffy when you first take them out of the oven. Here's a side view:
Pumpkin
Looking for more pumpkin recipes? Try my Pumpkin Pie Spiced Baked Breakfast Oats(Opens in a new browser tab)