How to dehydrate chile peppers and and grind them into chili powder and custom spice blends.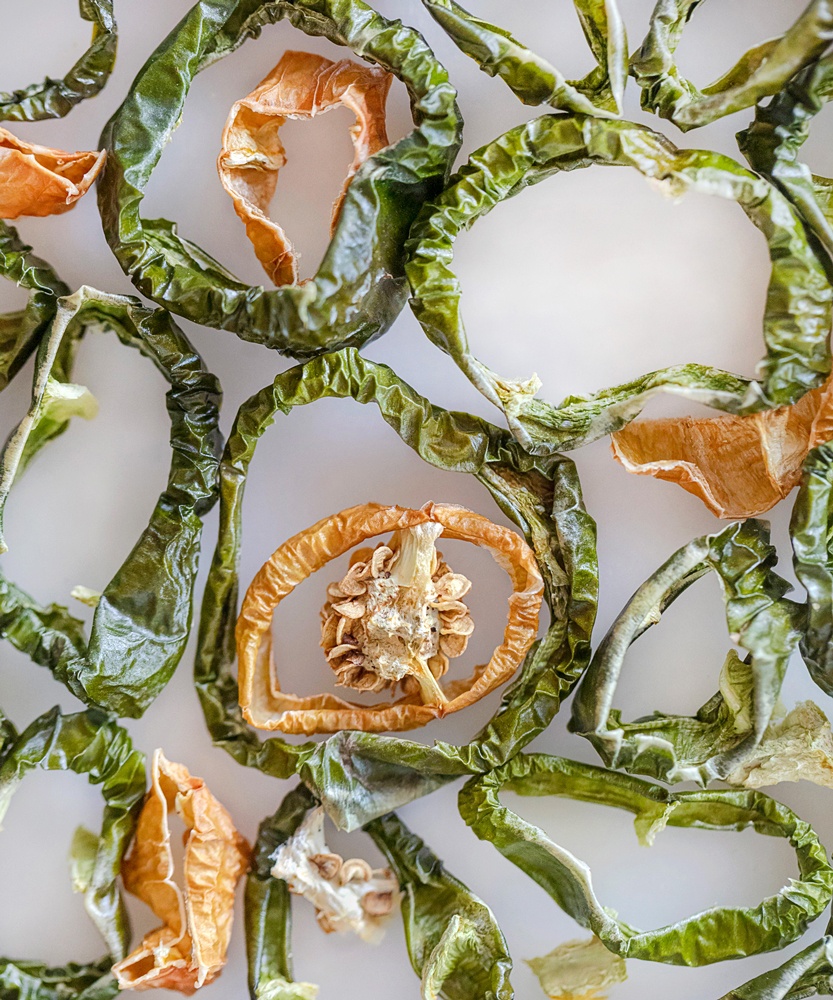 Homemade Chile Powder
Here's how to dry chile peppers for chili powder and custom spice blends. Preserve an abundance of homegrown chiles or buy and dry store-bought fresh chiles when they show up at the market. You can save jars of single-variety powder or mix them into custom chili powders and spice blends. Some varieties of chiles can be expensive and/or hard to find, so don't let a treasure trove of chiles go to waste.This is a valuable skill to have because some of the exotic varieties of chiles can be expensive and/or hard to find. Amanda Horton, owner of Desert Provisions specialty spices, showed me how easy it is to dry and mill fresh chiles into chili powder. Buy a coffee grinder just for grinding chiles if you are at all worried about your coffee tasting like chiles. (Which could be kind of cool sometimes but probably not all the time.)
Ingredients
Fresh chiles of your choice
Instructions
Wash chiles and cut into ¼-inch slices. (Small chiles like chiltepin can be left whole.)

Layer them in the dehydrator. Set it to low. It will take about 12 hours for the chiles to dry thoroughly.

Put the dried chiles in the coffee grinder and blend to a fine powder.

Save in an airtight container for up to six months.
Video
Notes
Be sure to watch my how-to video! 
Get more recipes for custom spice blends including chile salt and homemade chili powder in my Taste of Tucson cookbook.