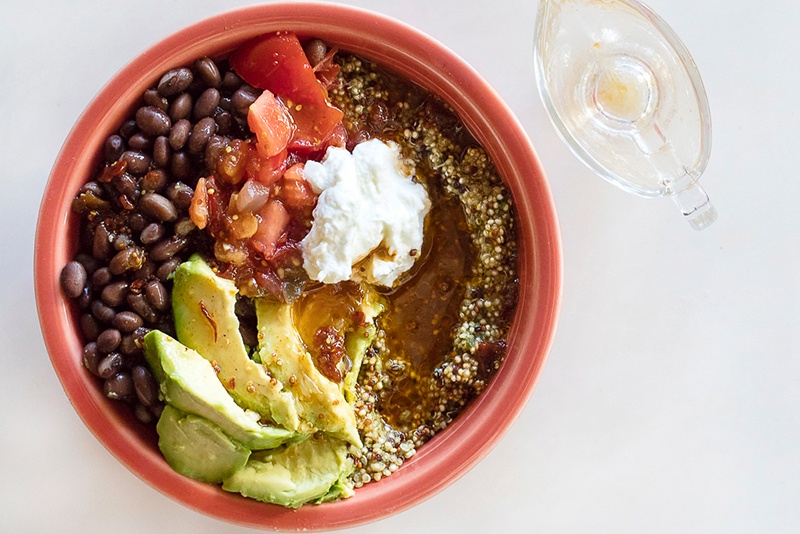 Healthy burrito bowl recipe with quinoa, black beans and avocado tossed in a chipotle lime vinaigrette dressing.
Start your day with this Tucson Sonoran style power breakfast bowl. It's high in protein, complex carbs and healthy fats.
A simple and satisfying crustless quiche that has all 5 things to love; peppers (both hot & sweet), onions, Swiss, Gruyere, eggs, and cream.