These monsterized pesto-fried eggs are green and frightening looking, but delicious and monstrously easy to make.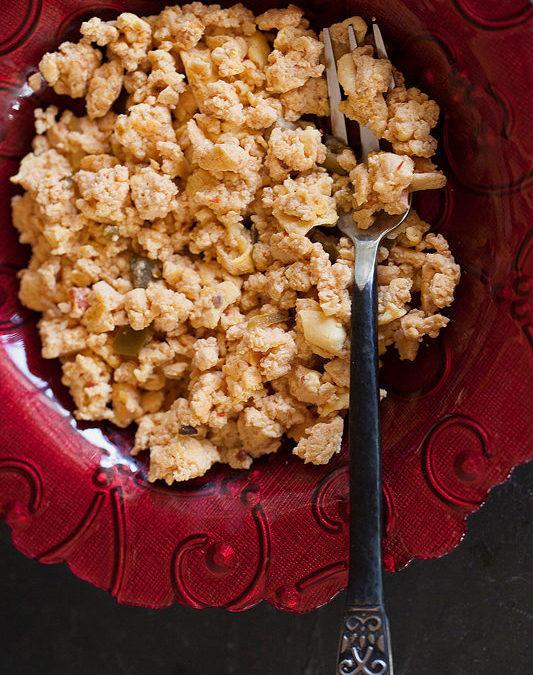 Eggs scrambled with Gorgonzola and Salsa. A salty, spicy twist on a traditional breakfast dish.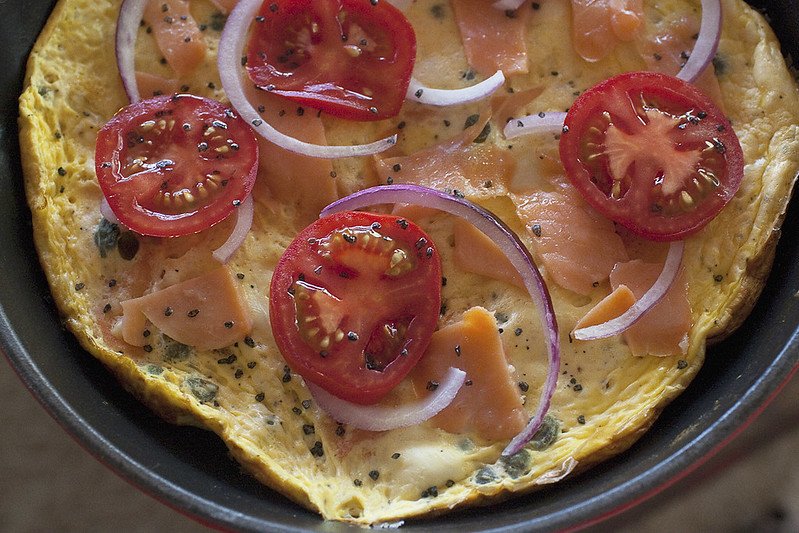 This lox and cream cheese frittata with fresh tomato and red onion is a healthy low-carb breakfast. You won't even miss the bagel.