These monsterized pesto-fried eggs are green and frightening looking, but delicious and monstrously easy to make.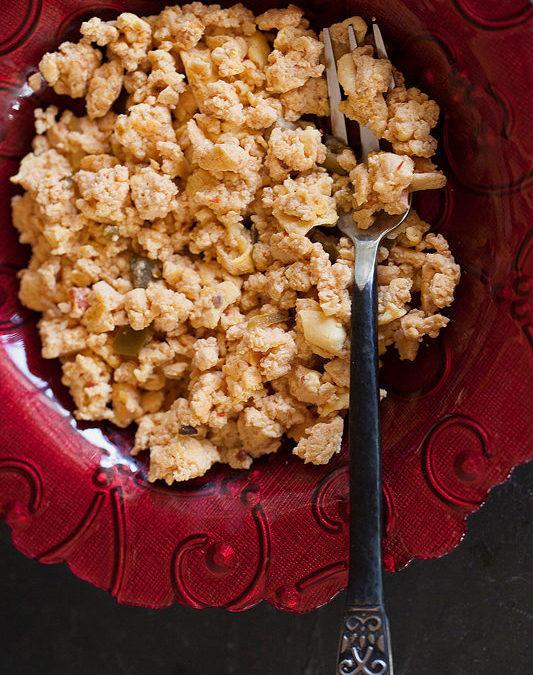 Eggs scrambled with Gorgonzola and Salsa. A salty, spicy twist on a traditional breakfast dish.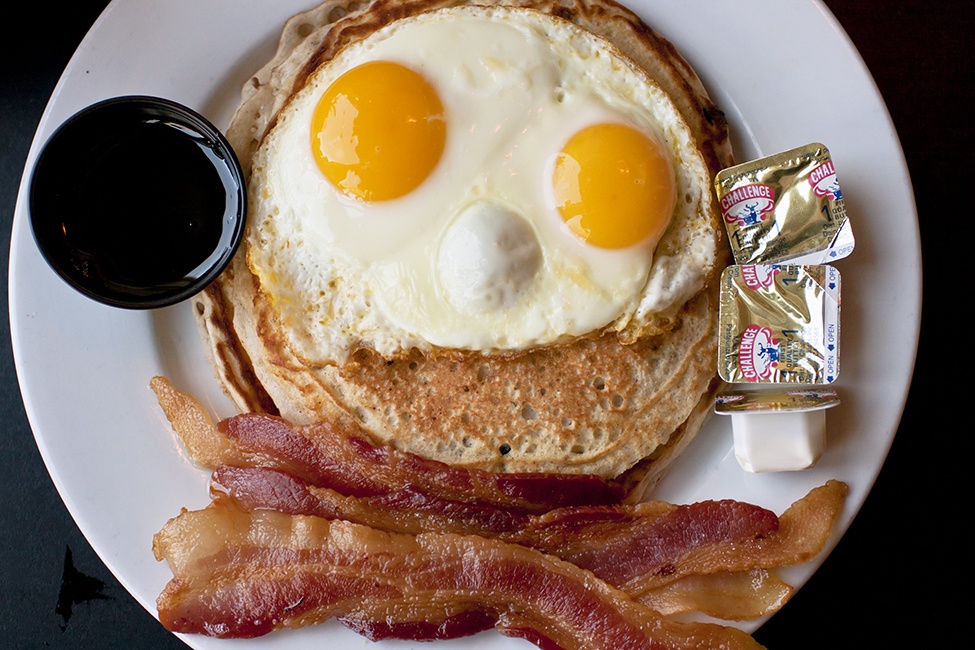 At the urging of my friends and family, I've put together a new blog of easy, healthy and hopefully fun recipes that I've developed over the years. It's illustrated with food photos that I took just for this project.